Made this tote using Simplicity pattern 2396.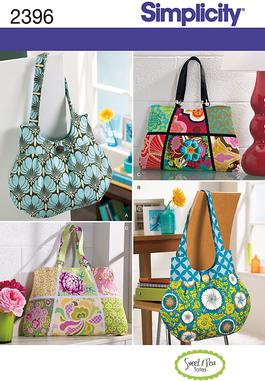 Whenever I sew a project, the most
boring
time consuming part has always been the pattern layout and cutting. All I want to do is to get to the machine and sew! I felt so lazy for pinning that I used carbon paper to trace the pattern...not sure if I could get the marks cleaned. Yikes. Fortunately, they are all inside the bag, so it's not really an eye sore. This tote was pretty easy to make. Perhaps, I will make a few more with different fabric combinations.
debut of the bag--small bag, yet big enough to carry my wallet, a water bottle, an umbrella, my make up bag and a jacket!
Follow TingTingMamMa